Join the Exeter Memories
Group Page
Commercial and Industrial Exeter
Page Updated 16th January 2014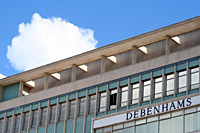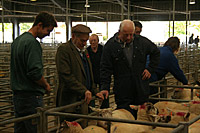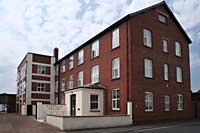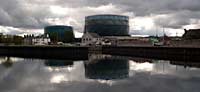 Exeter Firms and Businesses
Exeter has a number of business that can trace their origin back to the 18th Century and earlier. Indeed, for a city that had no coal, and no iron works, and was bypassed by the Industrial Revolution, Exeter had developed by the 19th Century a plethora of foundries including the largest of them all, Willey's Foundry that employed more than a 1,000 people at its height. Garton and King, the Aga suppliers where once a large employer in their foundry at Tan Lane - they can be traced back to 1661.
Printing has an important history in Exeter - the first printing press was set up in St Edmunds Church in the 16th Century. Later, such pioneers as Andrew Besley and Robert Trewman set up shop and created printing dynasties. William Pollard and Co dates from 1781, and Wheaton's from 1780.
Some businesses have moved in from other parts of the country - Beach Brothers from Dover and the Met Office from Bracknell, while others have become names to be found across the nation, such as Debenhams and Dingle's as part of the House of Fraser.
And lastly, Exeter's woollen industry provided the wealth that gives us much of the city we see today. From their Saxon beginnings the leats and water wheels of Exeter provided the power for not only fulling mills, but paper making, foundries and more. Wippell & Co are the last survivor of Exeter's woollen based cloth industry.
│ Top of Page │